High Capacity Cone crusher
Detailed introduction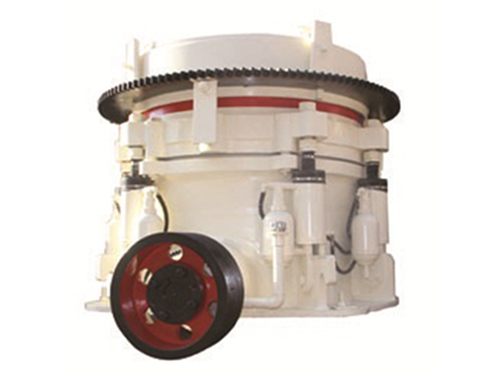 High capachity cone crusher
HC series cone crusher is the best choice to produced shape and gradation with high productivity,low operating and wear cost,long service life and high product yield.
HC technology allows you to use either fewer or smaller units to get the highest possible production out of the smallest possible space.
The unique interparticle crushing action of HC Serice cone crushers creates a higher value for your product by providing a more consistent gradation and a superior product shape£¨cubicity£©.The ability to operate at a fixed mechanical setting-instead of the head floating on a column of hydraulic oil-creates less setting drift and provides more stability throughout the ciruit.The proven benefit of a thread rotating bowl maintains a consistent setting around the entire circumference of the crushing chamber. Also, the use of a tramp iron.HC series cone crushers also enable you to produce a finer product with fewer crushing stages, lowering your capital costs and saving energy.
High Performance Bring Higher Profit
HC£¨High Capacity£©Series cone crushers feature a unique combination of crusher speed, throw, and cavity design. This combination has proved revolutionary in providing higher capacity and superior product quality, and in providing a wider range of application suitability. From limestone to taconite, from ballast production to manufactured sand, and from small portable plants, HC cone crushers provide unbeatable performance in secondary, tertiary, and quaternary applications.
A history of quality HC cone crushers are built on the success of our 20£«years of Symons cone experience The Symons cone is wel known for its rugged construction and application versatility. The Symons cone has set the standard in the mining industry, where 24-hour, high-reduction applications can destroy all but the most ruggedly built machine.
The field-proven HC series combines the best of these technologies to provide the highest capacity, the best product shape, the highest on-spec yield, easy automation, and the greatest possible reliability and flexibility. All to help you achieve the highest possible lebels of profitability.

Technical Parameters of High Capacity Cone Crusher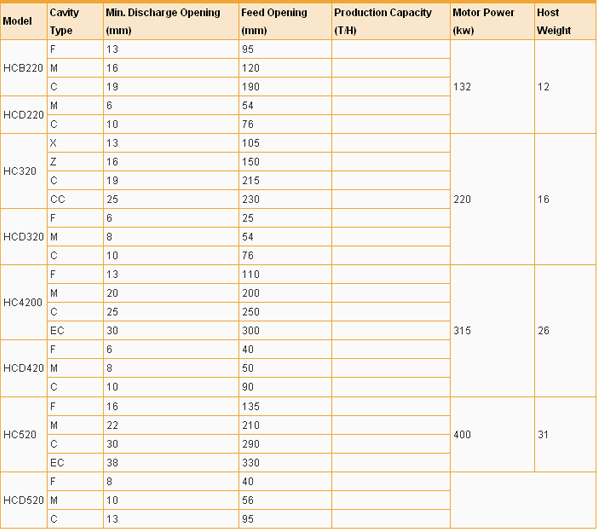 Production Capacity of Different Model of High Capacity Cone Crusher