VSI Serial Deep Chamber Vertical Shaft Impact Crusher
Detailed introduction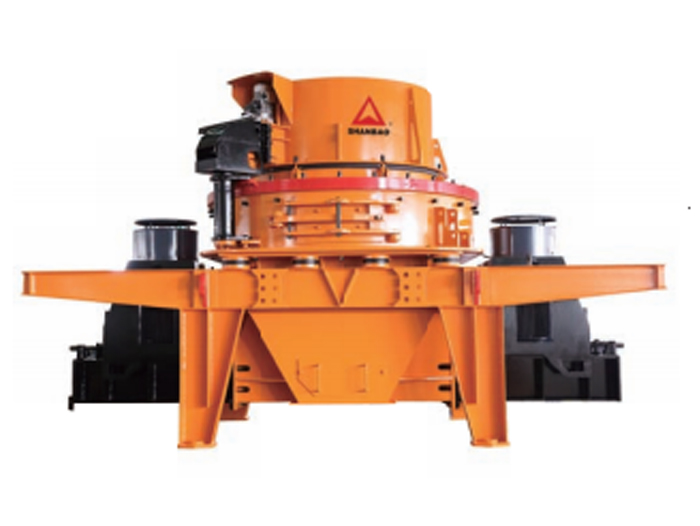 VSI Serial Deep Chamber Vertical Shaft Impact Crusher is newly developed sand making and shaping machine which contains Rock On Steel or Rock On Rock chamber based on our 60
years of crusher design and manufacturing experience. It is widely used in the various soft and hard rock for example granite whinstonequartz rock limestoneetc.Meanwhile this machine is also applicable for fine crushing as Pre-grinding Cement Pre-mixing mortar IndustrialTailing Construction Wasteetc.VSIis viewing as the best ideal artificial sand making and shaping equipment because of its outstanding sand production rate fantastic particle size and also incredible
energy saving.
1.Hopper
2.Hydraulic opening
3.Access door
4.Frame
5.Side-flow device
6.Deep rotor
7.Crushing chamber
8.Bearing house
9.Motor


Parameters:
•. Upgrade design reducing production cost
•. Hydraulic device and thin-oil lubrication system;
•. Large crushing ratio and capacity;
•. Multiple functions and flexible application;
•. Easy and reliable operation
•. Environmental friendly:
•. Specialsealing and easy maintenance.