CT710J Tracked Mobile
Detailed introduction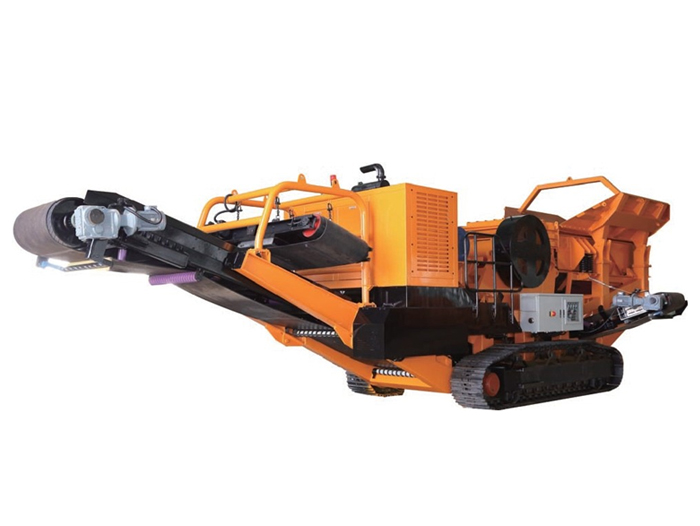 CT710J tracked mobile plant is one series of mobile crushing & screening equipment in ShanghaiJianshe Luqiao Machinery Co.,LTD.,
widely used in quarry,mining,hydroelectric power station and construction waste recycling field.It requires a small area and flexibly
adapts to all kinds of sites,with quick switching,which allows working location adjustment in a short time.More importantly,
the power can be supplied by the diesel generator or by elecbic directly; Low running costs,
such as saving fuel,power consumption and abrasion.
Parameters:
1.Dismountable wheelstructure,preventing the aging for the tire running system for long idle periods.
2.CT-710J has taken V chamber jaw box,which obtains the advantages of great capacity,high efficiency,light weight,easy installation,etc.
3.1t is particularty suitable to work at narrow and complicate site due to its light in weight and smallin size.
4.1t combines processing units of feeding,crushing,transferring, etc.And it achieves great crushing performance
of rock crushing, aggregate production, and open-cast mining through the process.
5.1t adopts full track driving to achieve pivot steering, and also has standard configuration and quick shifting device.It contains full safety protection function.
6.1ts climbing operation can fit into different crushing requirement in mining,power station, coalquarry,and so on.