Apron feeder
Detailed introduction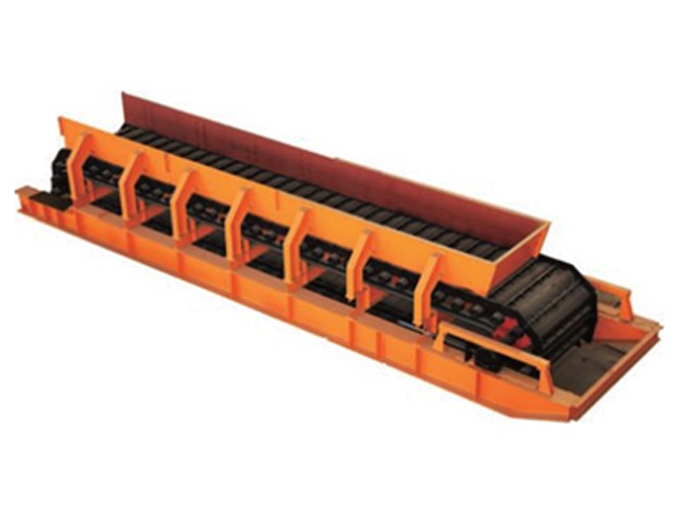 Apron feeder is for transporting bulk materialschanging from batch feeding to conUnualfeeding.Our company Introduces foreign advanced tsc:hnology to develop BW type and BZ type apron feeders which can operate in terrible working environment. And
it is applicable towards most materials' species regardless humidityviscosity etc.

This series is usually applied under large hopper. It could continuously transport large material to all crusher evenly.It is widely applied in miningsmeltingbuildingroad construction
water conservancychemicalindustry and other fields.
The Main Parts Consist Of

1.Dr1vlng device 2.Runnlng device
3.Tall device 4.Head device
5.Frame 6.Chain support wheel
7.Support chain wheel 8.Middle support wheel


Parameters:
BWType
• There is the sleeper for vibration absorption at the tail and roller bearing in the middle to increase the operation life of each components
• Gears can be changed and easily maintained
• Strong pulllitue leaking and stable operation

BZType
1.Dry-type aawler chain is assembled and maintained conveniently without need for lubrication.
2.Key joint parts are linked by clamping and locking apron
without Influence on shaft diameter and easily assembled and disassembled.
3.Trough apron with punching wielding structure has great
carrying capacity.
4.The driven device is supported with hanging single-point floaUng methodwhich decreases feeder's assembled size.