2Y8X10B/D
Detailed introduction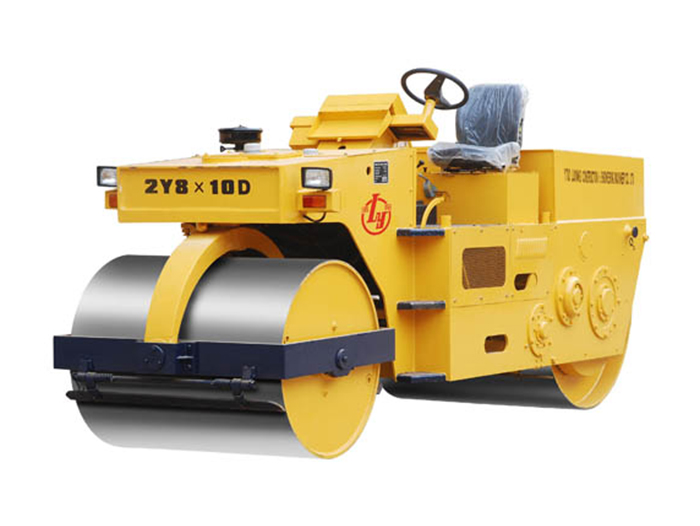 Tandem static rollers are of mechanical travel drive,suitable for compaction
of various stabilized soils and bituminous concrete and etc. on road surface
construction, which are ideal compaction equipments for highway ,municipal
road and industrial ground.

MAIN FEATURES:
1.Mechanical travel drive and hydraulic power steering with reliable and stable performance.
2.Steering drum installed on rectangular frame with low center of gravity and high stability.
3.Narrow front frame and spacious driver's cabin with excellent steering visibility.
4.Scrapers and sprinkling devices on all drums.
Parameters: